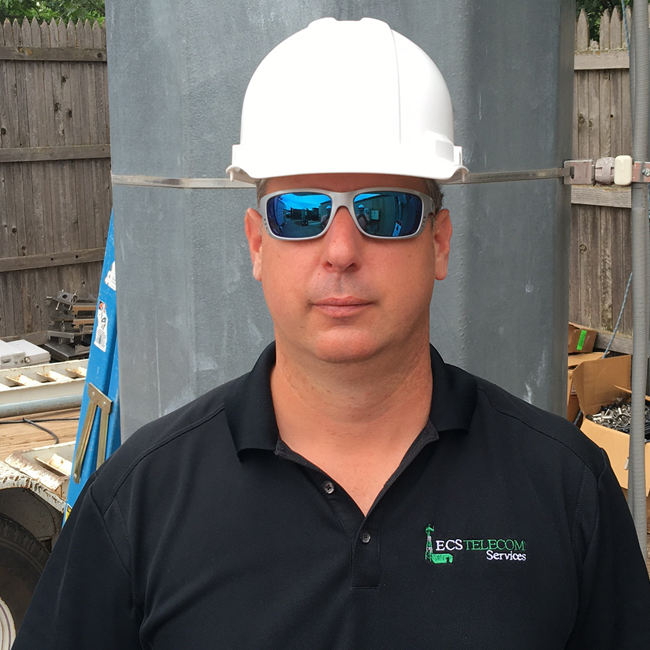 Edward 'Eddie' Skoog
Edward "Eddie" Skoog has been working specifically in the wireless cellular communication industry for over 20 years.  Prior to starting his career in the wireless cellular industry Eddie cut his teeth in the US Marine Corps as an aviation electrician, avionics, instrument & communication technician.  Working at the highest level of maintenance and repair on anything electrical, black box, instrument, satellite and all electrical systems contained within Navy & Marine aircraft.  Earning the highest certifications and qualifications available from the military OEM providers, Eddie was meritoriously promoted twice and received many commendations reflecting his service.
Working in paging immediately out of the Marines before being picked up by an OEM and learning a new to the US technology called GSM that had not been launched commercially yet. Quickly becoming a key respondent of the OEM emergency technical response team, or the "1-800 "my network is down" line" as he refers to it.  Every call was an outage, crisis or emergency, every day, every night.  Eager to learn and advance coupled with a strong hands-on desire Eddie was dispatched all over the US resolving issues, troubleshooting the entire network, from MTSO through transport to BTS ensuring a stable, alarm free, launch in one GSM market after another.  In the interim between launches he was deployed to markets to train wireless carrier personnel, troubleshoot complex equipment and network issues, implement new features such as call waiting, 3-way calling and working with global design and programming teams to modify the actual code to "patch" network growth issues. 
With a likeness for operations, deployment and building Eddie moved to the carrier side with current nationwide & eventually global carriers.  From engineering to market operations, implementing, upgrading and maintaining current and new technologies as they came in to existence and progressed.  Having worked for OEMs and wireless carriers he felt he had what was needed to really serve the industry along with his own desire to be hands-on.  Installing networks from scratch as well as integrating them into existing analog & TDMA networks for 10 years he had found his calling. 
ECS Telecom Services started in 2005, transferring ECS from a DBA to an LLC in January of 2006.  With a mountain of determination & commitment ECS had begun.  The rest is history as one would say.  Eddie is still hands-on, personally holding certifications and remaining current on practically every OEM equipment utilized in the wireless industry today, including HVAC and electrical.  From AC to DC power systems, GSM, UMTS, LTE, transport, WLS, RF and antenna systems, grounding and all construction related trades and activities, Eddie has personally performed and continues his hands-on approach, leading ECS from the front as he learned in the Marines so many years ago. 
With over 10 years of success ECS has amassed one of the most diverse service portfolios available, with expertise in every wireless cellular technology to present.  Proven performance by ECS on 2000+ site Macro wireless cellular deployments to I-DAS and O-DAS solutions from entire major Universities to NFL stadiums to residential neighborhoods.  Specialty items such as COWs, special projects including new equipment and technology trials are still amongst Eddie's specialties. He personally will involve himself in the out of the ordinary, new installations methods and practices and any new technology.  His philosophy is that the ECS team does not work for him, they work with him.  ECS operates with a lead from the front, failure is not an option, there is a solution for everything & do what you say you're going to do when you say you're going to do it set of principles still practiced to this day. 
Quality and commitment are what defines us, ECS.